Event Presentation: Dublin Web Summit 2014 – Boost Your Growth Engine with Analytics (November 2014, Dublin)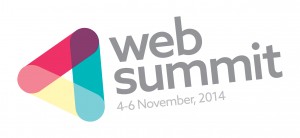 I delivered this presentation in Dublin Web Summit in November 2014.
The session aimed at helping startups to decide what and how to track. I covered why metrics matter and what every startup should measure at different stages of their lifecycle. The session also covered Analytics mistakes that startups must avoid and some Analytics best practices.
Details can be found here: http://websummit.net/