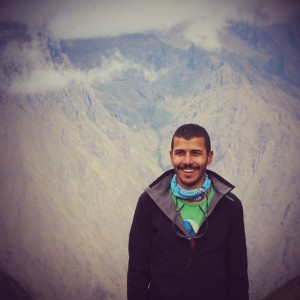 Cemal Buyukgokcesu works at Google as Analytics and Conversion Consultant for the EMEA region advising big players in the industry to optimize their business results.
Cemal is passionate about optimizing decision making in organizations with digital analytics insights, and he has a broad experience about Analytics, multiscreen user behaviour, and conversion optimization.
Cemal has presented in various industry events across the world about topics like Digital Analytics, Conversion Optimization/Attribution, Digital Monetization and Digital Marketing. You can find some of his presentation content and videos here.
Prior to his current role, Cemal worked as a Strategic Partner Manager in Google collaborating with top publishers to optimize their monetization strategies, and he also worked as AdWords strategist and Analytics Lead in various teams of Google in Dublin and Sydney offices.
He has business experience in pharmaceutical and tobacco industries having worked for Pfizer and Philip Morris. Cemal holds an MS in Information Systems from London School of Economics, and a BA in Management from Bogazici University.
For more details about Cemal's background, you can check his LinkedIn profile.
Why don't you say "Hi" to him?